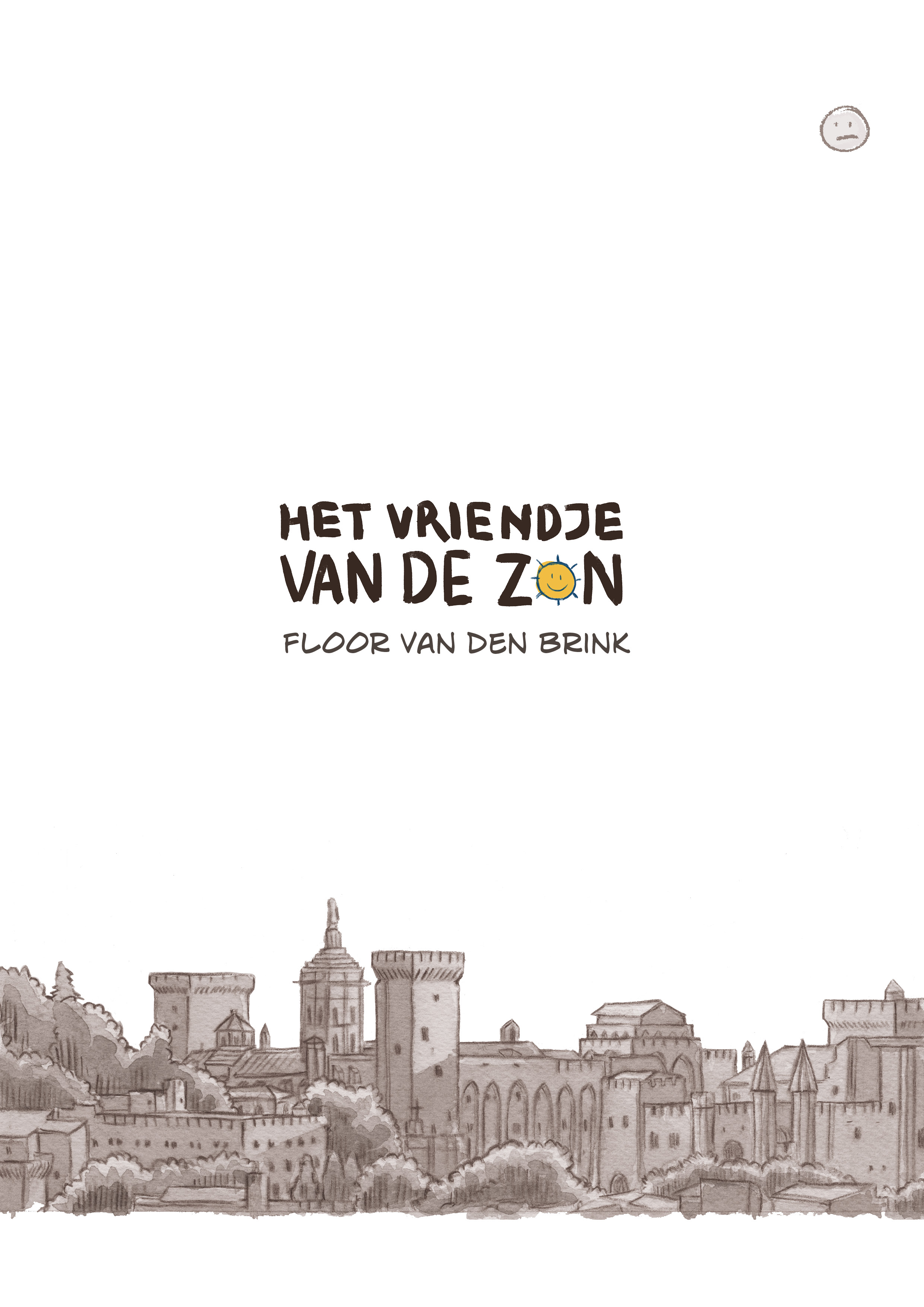 (NL) Het Vriendje van de Zon, 2021

Watercolour, coloured pencil on textured cotton paper, with digital ajustments
Language: Dutch
Als op een frisse zomer ochtend in de Franse stad Avignon de zon wakker wordt is er iets eigenaardigs aan de hand... Kleur is weg! Wat is er met Kleur gebeurd? En vinden de bewoners Kleur weer terug?

(EN) When the sun wakes up on an early summer morning in the French city Avignon something peculiar is going on... Colour is gone! What happened with Colour? And will the inhabitants find colour once again?
---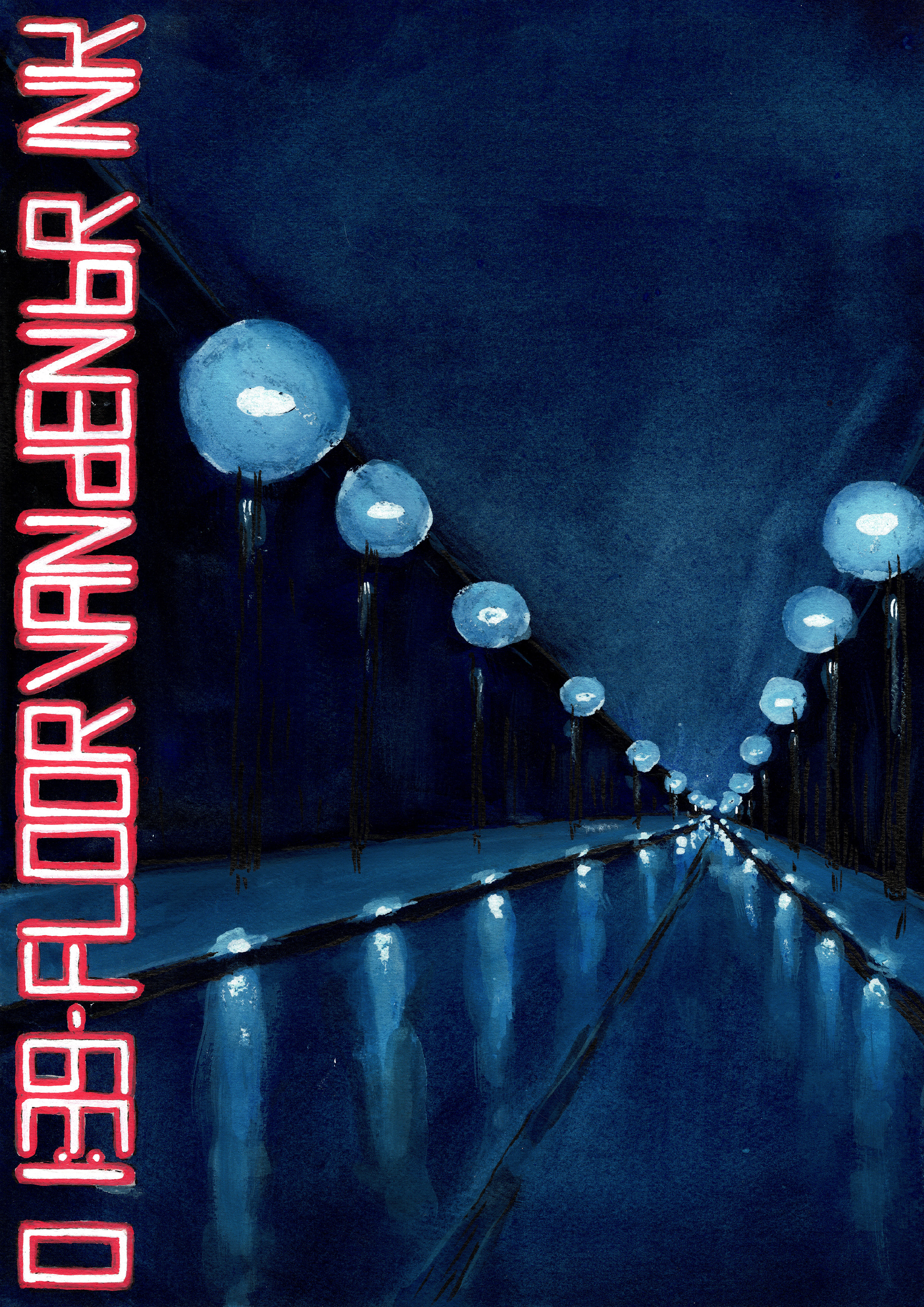 01:39, 2021

Watercolour, gouache on textured cotton paper
Language: Dutch
01:39 is a short story about a young woman who got traumatized. However, she doesn't remember what happened to her and instead she gets pulled back in her trauma to relive what the trauma .
---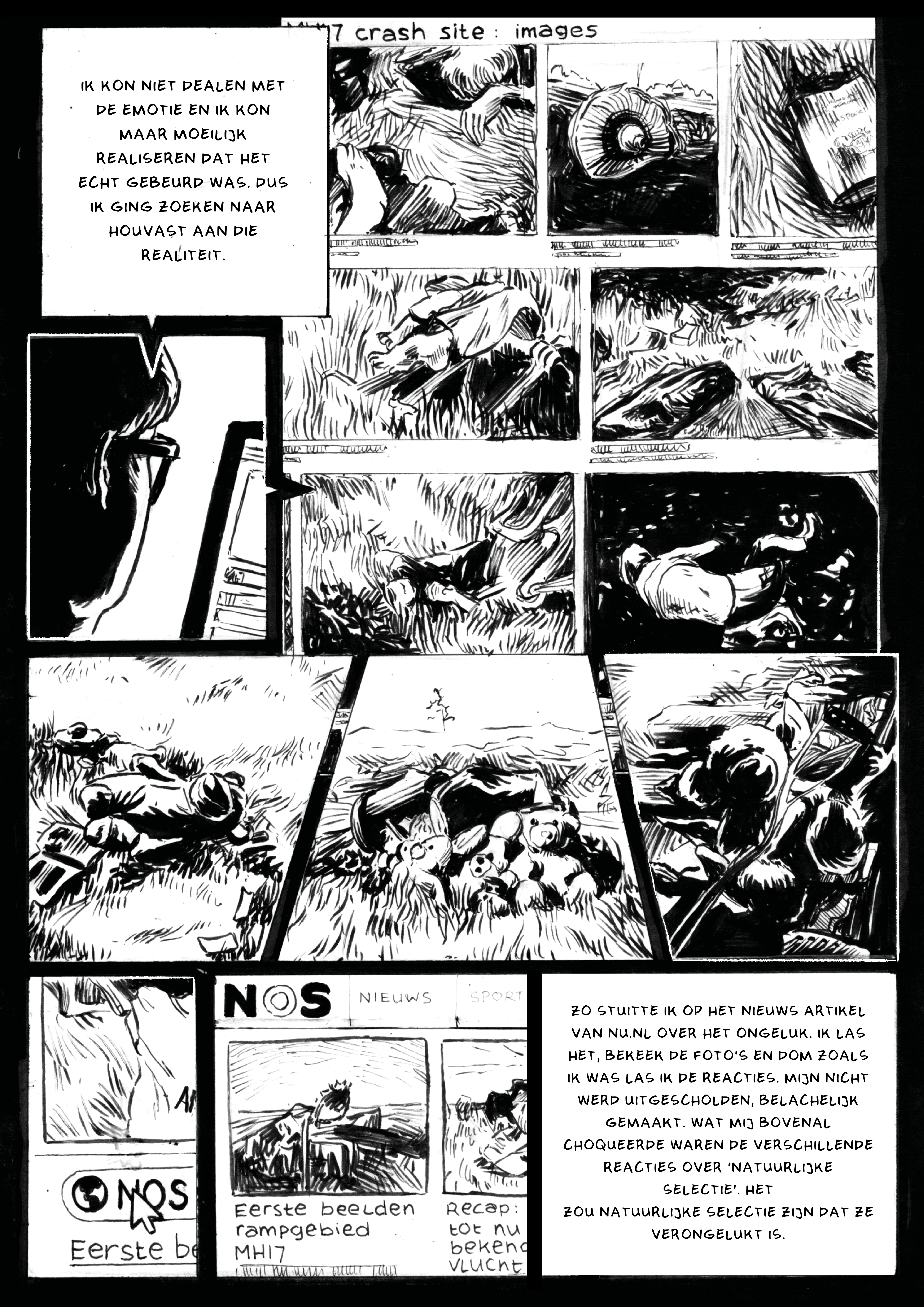 Op Mijn Netvlies, 2020

Ink on paper
Language: Dutch
This is a short story about how the media handles accidents and disasters. I reflect on a trauma from my past and how it has it's similarities with the MH17 disaster (2014) and how the media carelessly acted, without any empathy for those involved in such traumatic events. (Only Dutch)
Due to personal matters, please
contact
me for the whole graphic novel.
---
Geen Gevoel, 2020

Acrylic paint on paper & linography.
Language: Dutch
A book about MH17 and the lack of sensitivity in the media when a disaster occurs. Why is the media so cold-hearted when it comes to sensation? Is there really no empathy for those involved?

---
Roodhapje, 2019

Ink and Copicmarkers on paperLanguage: Dutch
Roodhapje is an alternative version of the classic fairy tale 'Little Red Riding Hood'.
---
Dark faces, 2019

Watercolour, oil pastel, acrylic marker, marker, fineliner & ink
Expressionist image of dispair. :)

---
Self-portrait, 2018

Acrylic paint, oil pastel & soft pastel
---
Painting, 2018

Acrylic paint, oil pastel on canval 50x80cm
---
Digital landscape painting, 2021

Digital painting using Pro Create on the IPad
---
Digital drawings from observation, 2021

Digital, using Paper on the IPad
---
Perspective study, 2021

Watercolours, acrylic paint, coloured pencil, pastels, gouache
---
Painting from observation, 2021

Acrylic paint
---
Drawing from observation, 2021

Marker and watercolour
---